AI Imagesets
Download AI generated images based on the lyrics of popular songs.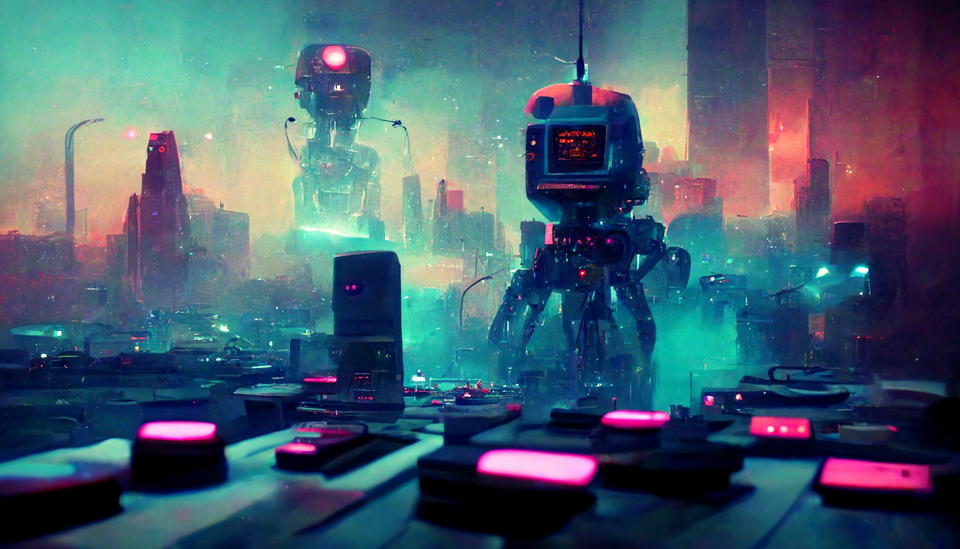 Note: This blog post will be continually updated
It turns out that playing around with AI art generators is a lot of fun. So much fun, that I put out a lyric music video made out of entirely AI generated art everyday (which you can find on YouTube). I feed each lyric from a song into Midjourney (with the only extra parameters being --ar 1920:1080 to change the aspect ratio), add the music, add some transitions using Adobe Premiere as well as the lyrics, and push it out at 9AM every morning.
It'd be a crime to keep all those images for myself, so feel free to download all of them right here. I'll update this list at least once a week – or daily if I remember to. Right now, it's in alphabetical order. If you have any ideas on a better way to order it, feel free to email me at yuvraj@syntopikon.com. If you'd like to support me further, considering subscribing on YouTube or becoming a Patron on Patreon.
Click the heading to watch the video. Click the link underneath each heading to download the images in a ZIP file. If you want to request a song, feel free to leave a comment on any video. And if you make something cool with these images, email me!
Videos as of 2/01/2023: 136